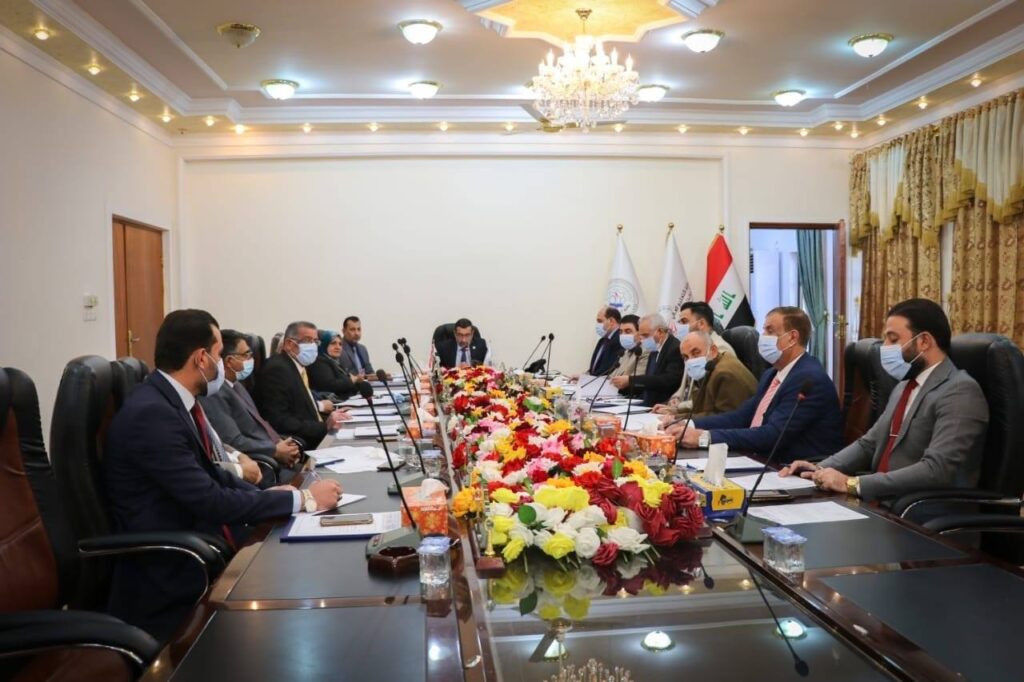 It is a council that manages all college affairs after  annihilating the board of trustees. It is the highest authority in the college next to the Ministry. It holds meetings at least once a month and, if needed, the Dean may be invited. The quorum of the meeting is effective when the majority of members are present. The College Council consists of the following people:
Dean of the College.
His Vice-deans.
All department HODs.
A representative of the founding Authority.
A representative of the academics, chosen by elections.
A representative of the students.
Coordinator of the Council.
Secretary of the Council.
College Council Activities:
The College Board approves what is being sorted by all administrative, scientific and financial affairs of the College, and records its session minutes and submits them to the Ministry of Higher Education to be approved and officially issued. The council has the following agenda:
Approval of the budget draft, the closing account, and the transfer between budget chapters.
Approving the appointment of the Dean, two Dean assistants and heads of departments.
Approving the establishments of departments or schools for the college or scientific institutions.
Deciding salaries, wages and bonuses according to the regulations approved by the Ministry.
Determining the tuition fees to be paid by students admitted to the college after approval of the Ministry.
Approval of opening male and female student hostels.
Signing agreements with universities and institutions concerned with intellectual and scientific research and advancement to facilitate cultural exchange or obtain assistance that will help the college to achieve its objectives in accordance with the provisions of Sharia laws, regulations and official instructions.
Approval of regulations and instructions.
Consider the matters suggested by the Dean or what is referred to him from one of the departments.
Sending faculty members of the college to attend scientific courses and conferences or to make scientific agreements inside and outside Iraq.
The council may authorize Dean of the college with all or some of authorities.
The Council selects a member who will "substitute" for those whose membership cannot continue.
Approving academic subjects and distributing the annual curriculum items.
Granting primary and higher university degrees.
Approving the appointment of faculty members, accepting their transfer, terminating their services, and considering their promotions and disciplinary matters in accordance with the official regulations.
Preparing regulations and instructions in all that he deems necessary to raise the level of the college.
Approval of the conditions for admission to the faculty and approval of their discipline instructions.
Approval of the examination instructions in a way that does not conflict with the academic calendar of the Ministry.
Supervising students' social and sports affairs.
Suspending studies at the college or in one of the departments when necessary according to the valid laws.