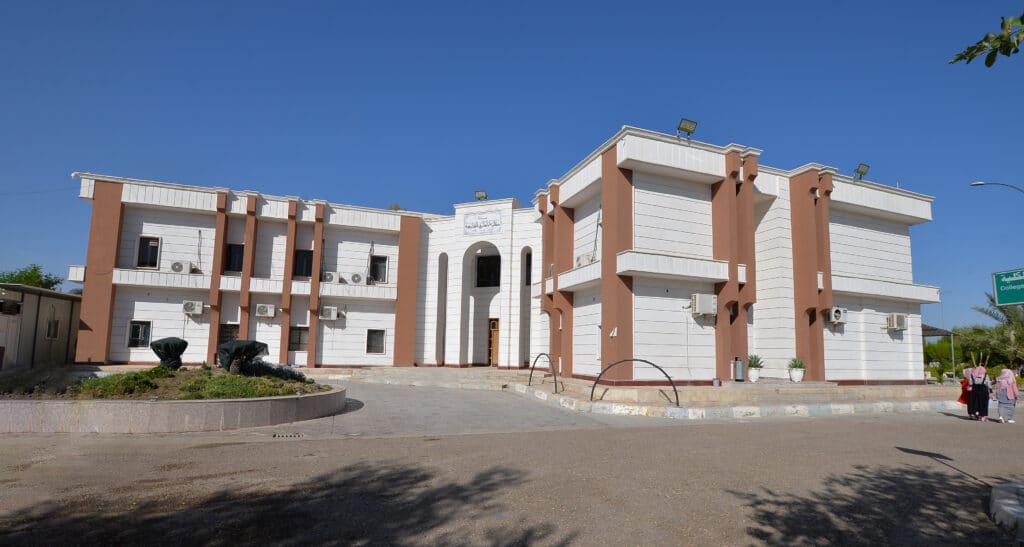 Registration Unit
It is concerned with the affairs of all students, starting from their introduction to the college and until their graduation. This unit is managed by a director who holds a master's degree – at the very least – and is called the "Registrar". This unit has the following tasks and duties:
Distributing the admission forms in the college to those wishing to join it, and submitting the names to the ministry to issue lists of those who are accepted according to the conditions of admission every academic year, then providing each department with lists of accepted students.
Organizing student lists in the other stages and providing each department with lists of its students.
Issuing administrative orders related to student absences, including alerts, warnings, and failure of absence.
Issuing failure orders after approval of the College Board.
Providing graduate students with graduation certificates.
Preparing admission regulations and conditions of all departments of the college for each academic year.
The characteristics of the employees in the Registration unit are as follows:
Registrar: holds a master's degree.
Files Conductor: Holds a Bachelor's degree.
Organizers of the graduates' certificates: They have a Bachelor's degree in English and Computer, and their number is as required.
Organizers of administrative orders issued from the registration: hold a bachelor's degree in computers, and their number is as required.
Organizers of official documents issued and received from the registration.
Representatives of the registration unit in each department of the college with one or more delegates as required, and they are attached to the Central Registration unit.