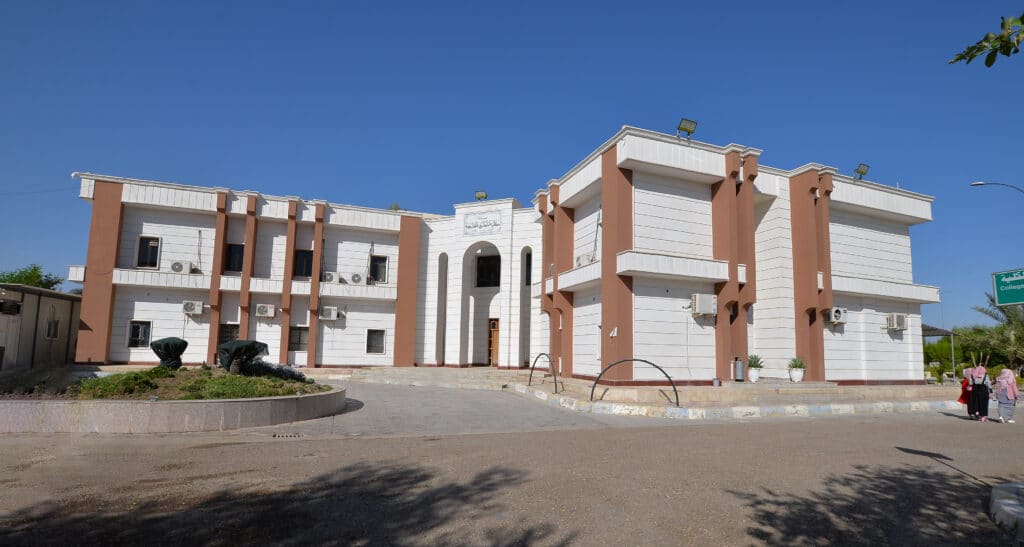 It is the unit concerned with the affairs of teachers and all employees, and this unit is managed by the director of administration, who holds a bachelor's degree and has experience and has sold in administrative and organizational matters to the units, procedures and various administrative practices. This unit has many tasks and duties, including:
Supervising the management of all college departments, providing the necessary services to them, and following up on the daily regularity of all associates.
Executing the orders issued by the Dean of the College in particular, and from the Deanship in general, accurately and honestly.
Submitting proposals that would develop the college and aiming at providing the best services for the public good.
Follow up on the maintenance, maintenance and daily cleaning of the college building in a manner befitting the status of the college and its academic nature.
This unit has the following sections:
Files section: It is a section that saves the files of the college's employees, administrators and instructors, and this section is managed by one or more employees as needed.
Incoming and Outgoing record: It is a department that seizes the books issued by the college by giving them a number and date and editing them, and the books received by it are received from other official and semi-official agencies, and this section is managed by one or more employees as needed.
Services section: It is a department concerned with all services work for the college and its students. This department is managed by a group of employees.
Stores section: It is a department that is responsible for keeping the college's furniture and property completely, in special stores for that, with controlling the entry and exit of the store in a special record, and this department is managed by one or more employees as needed.